Cellular projections from sensory hair cells during synaptogenesis
The assembly of a nervous system requires the extension of axons and dendrites to specific regions where they are matched with appropriate synaptic targets. Although the cues that guide long-range outgrowth have been characterized extensively, additional mechanisms are required to explain short-range guidance during neural development. Using a complementary combination of timelapse imaging by fluorescence confocal microscopy and serial block-face electron microscopy, we have identified a novel type of presynaptic projection that participates in the assembly of the vertebrate nervous system. Synapse formation by each hair cell of the zebrafish's lateral line occurs during a particular interval after the cell's birth. During the same period projections emerge from the cellular soma, extending toward a specific subpopulation of mature hair cells and interacting with polarity-specific afferent nerve terminals. The terminals then extend along the projections to reach appropriately matched presynaptic sites, after which the hair-cell projections recede. Our results suggest that presynaptic projections act as transient scaffolds for short-range partner matching, a mechanism that may occur elsewhere in the nervous system.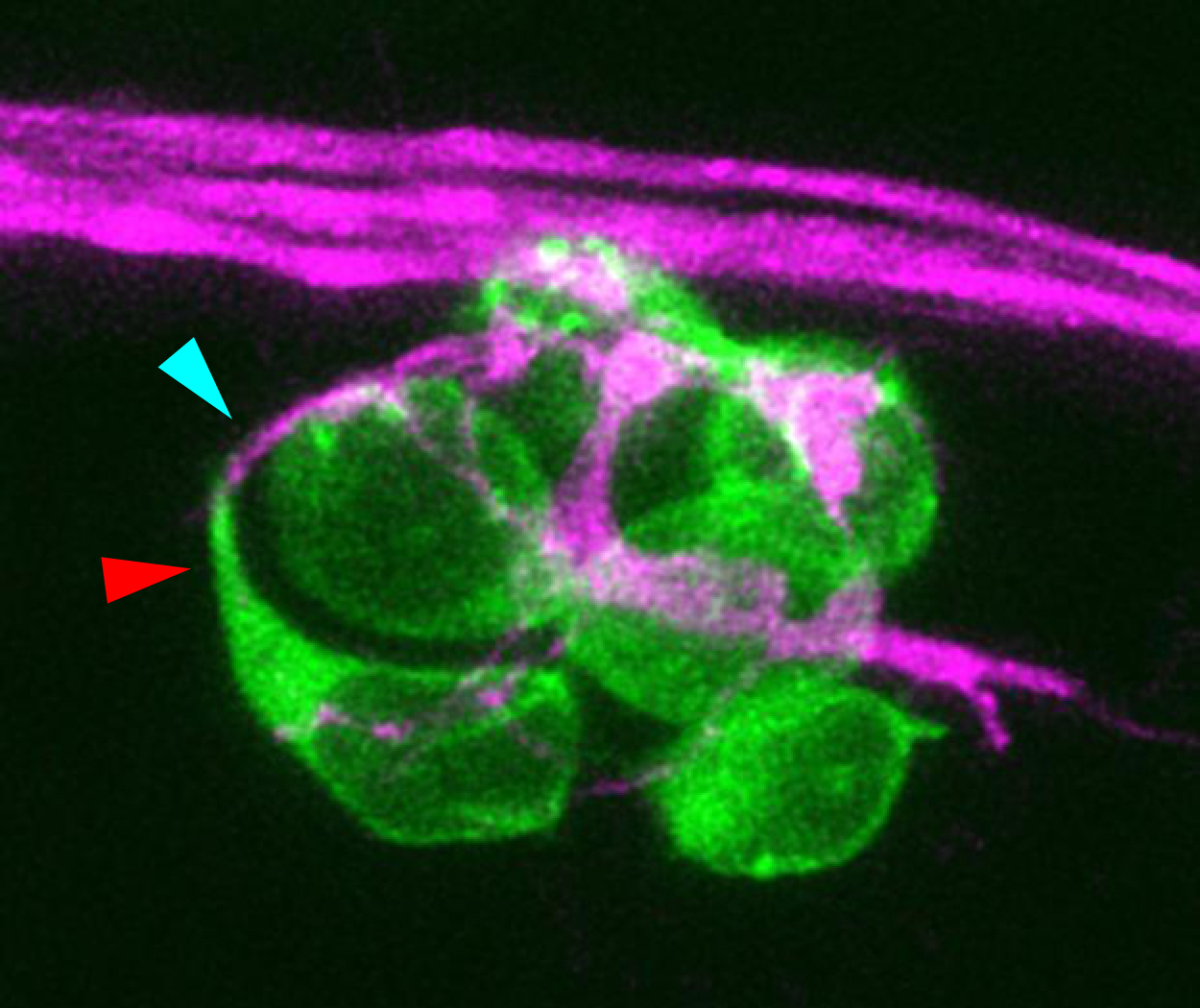 A frame from a timelapse video shows three pairs of hair cells (green) in a neuromast of the lateral line of a zebrafish larva. The hair cell at the lower left, which formed recently as the sister of the cell at the lower right, extends a projection (red arrowhead) toward a growth cone (teal arrowhead) from an afferent nerve fiber (magenta).