Direct mechanical stimulation of tip links in hair cells through DNA tethers
Mechanoelectrical transduction by hair cells commences with hair-bundle deflection, which is postulated to tense filamentous tip links connected to transduction channels. Because direct mechanical stimulation of tip links has not been experimentally possible, this hypothesis has not been tested directly. We have engineered DNA tethers that link superparamagnetic beads to tip links and exert mechanical forces on the links when exposed to a magnetic-field gradient. By pulling directly on tip links of the bullfrog's sacculus, we have evoked transduction currents from hair cells and supported the hypothesis that tension in the tip links opens transduction channels. This demonstration of direct mechanical access to tip links additionally lays a foundation for experiments probing the mechanics of individual channels.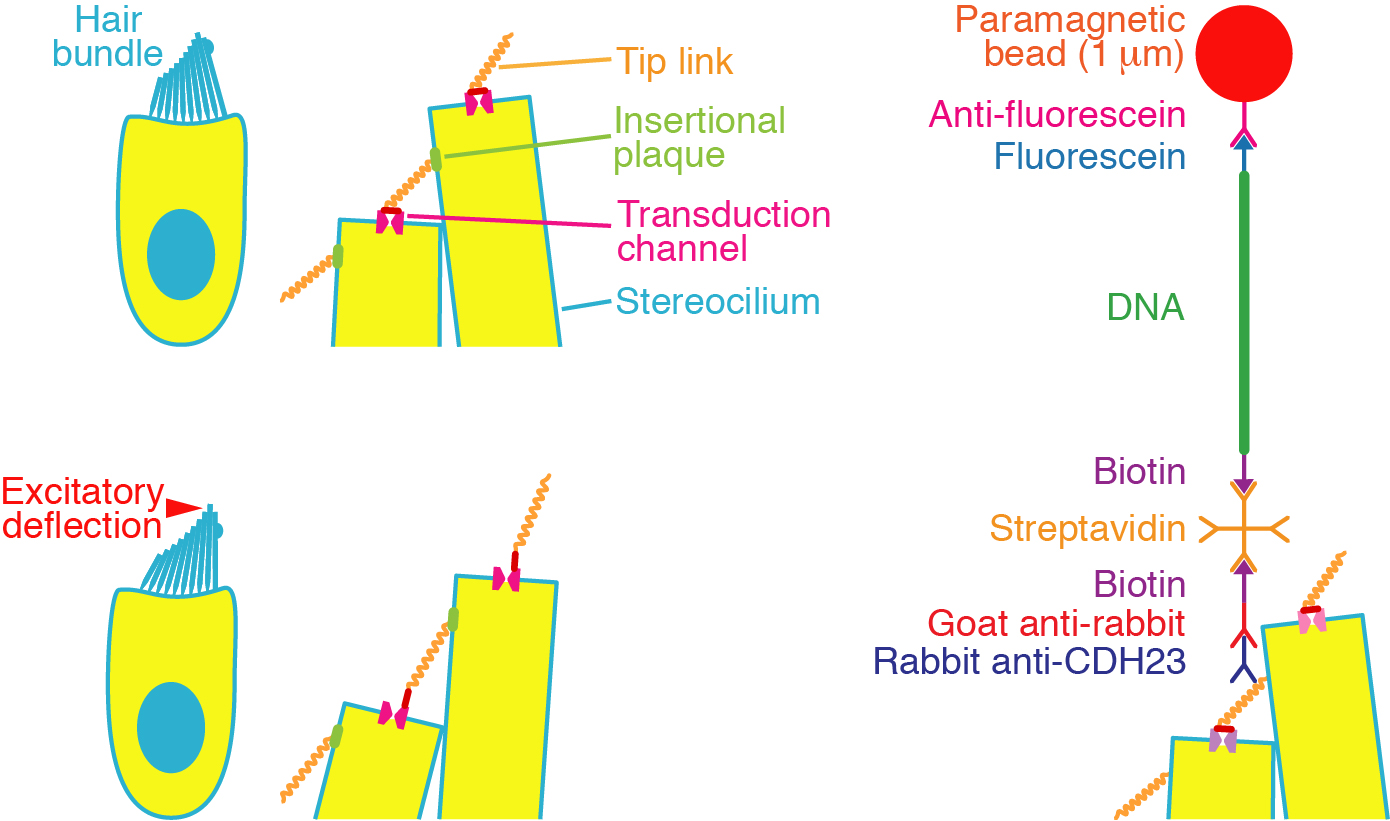 In diagrams of a hair cell at rest (top left) and during excitatory stimulation (bottom left), the detailed images show how hair-bundle deflection is thought to raise the tension in tip links and thus open transduction channels. At the right, a diagram portrays the molecular assembly—not to scale—that tethers a superparamagnetic bead to a tip link. The DNA strand, which is about 1 mm in length under a modest load, separates the bead from the stereociliary tips to prevent mechanical interference. Application of a magnetic field applies a force that opens transduction channels and gives rise to measurable electrical responses.